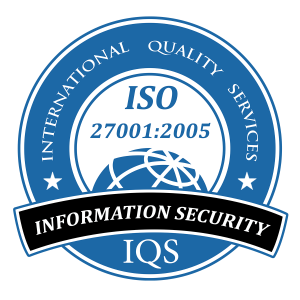 Information Security Management System ISO 27001
ISO/IEC 27001 is the only international standard which defines the requirements for an Information Security Management System (ISMS). The standard is designed to ensure the selection of adequate and proportionate security controls.
This helps you to protect your information assets and give confidence to any interested parties, especially your customers. The standard adopts a process approach for establishing, implementing, operating, monitoring, reviewing, maintaining, and improving your ISMS.
ISO/IEC 27001 is suitable for any organization, regardless its size and location. The standard is particularly suitable where the protection of information is critical, such as in the finance, health, public and IT sectors.
The Benefits :
Due Diligence
Bench Marking
Increases the Awareness
Demonstrates the independent assurance of your internal controls
Meets corporate governance and business continuity requirements
Provides a competitive edge
Demonstrates to customers that the security of their information is paramount
Proves your senior management's commitment to the security of its information
IQS Advantages:
IQS Internationally recognized certification marks
IQS Competitive cost
IQS Carefully selected qualified auditors
IQS Simplicity and transparency auditing services
IQS Best Practice
IQS Processes certification faster than other certification body 
IQS Promotes your E-certification  in our international website